Like most witchy girls I know, I'm a huge bibliophile. Seriously, I'm a sucker for books. I love the way they feel in my hands, I love the smell of old paper. I even love the way they look stacked on most surface areas in my home. You will find no Kindles chez Discreet Witch--I gotta have real pages to turn.
Having said that, though, the other day, after watching an episode of Hoarders, I was cleaning out my personal library and I had to stop and ask myself: Do I really need my old college textbooks anymore? I can't sell them (who would want 'em?) and I couldn't possibly throw them away. What to do, what to do? The magic of the Internet to the rescue! This topic has been done to death, but still...
Anyway, below are some crafty inspirations and ideas for old books, but honestly there are loads and LOADS of other cool ideas to be found.
I could just wrap them in brown paper a la Restoration Hardware...
...or I could go crazy with the scissors and get creative!
http://hugsandkeepsakes.blogspot.com/2010/09/old-book-or-new-wreath.html
Here's a cleaver idea for wall art...
Or this fabulous lamp!
http://retaildesignblog.net/2012/01/24/book-pages-pendant-lantern-by-allison-patrick/
I love, LOVE these shelves!
Meh...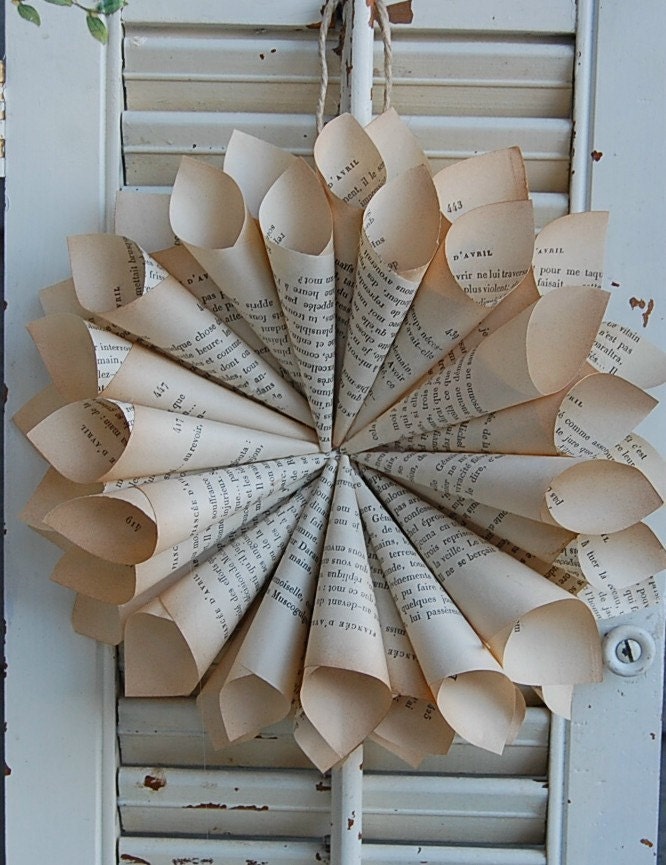 http://www.quirkybookworm.com/2012/02/pinterest-inspired-book-art-links.html
And my favorite...