monmelldesigns etsy
I love decorating for the holidays. Love it. Me and my magickal glue gun go to town when holidays approach and being pagan, there are a LOT of holidays to decorate for. Sometimes I raise a few eyebrows (my Litha decorations seem to puzzle some), but mostly I'll admit to a certain amount of discreet gloating when my decor goes unnoticed by nonpagans. Some holidays are easier than others obviously. Beltane through Lammas are a bit of a challenge since they don't correspond with popular Christian holidays. Mostly I stick with seasonal decor then. But starting in October with Samhain, I can really shine. By Ostara I'm on a roll.
mamanaturemama.blogspot.com
Ostara is one of the easier holidays to decorate for since so many of Easter's Christian traditions have pagan roots. Bunnies, eggs, flowers, baskets, wreaths...got'em! Ostara is the vernal equinox. Night and day are briefly in balance, and now the days will grow longer and longer until the climax of summer solstice. It is a fertility holiday: the coming of Spring, new life, rebirth, all of that. It is a holiday celebrating nature, and nature is what we use to decorate. We love our fecund little bunnies, our prolific baby chicks, our fertile Ostara eggs.
vintagemint.com
Here at Discreet Witch Central, we've outgrown the Ostara Bunny (sadly), but egg decorating is still a favorite craft. Some are blown and decorated, some hard-boiled There is an unspoken rule that the best egg gets a prize, but who am I to judge. Everybody gets the prize, usually a marshmallow Peep. This of course leads to Peep wars in the microwave, but it's all good fun. The blown eggs are hung from a branch and displayed on the breakfast table, and the hard-boiled eggs await their destiny in the refrigerator. Rainbow Egg Salad becomes a staple in lunch boxes in the days following Ostara.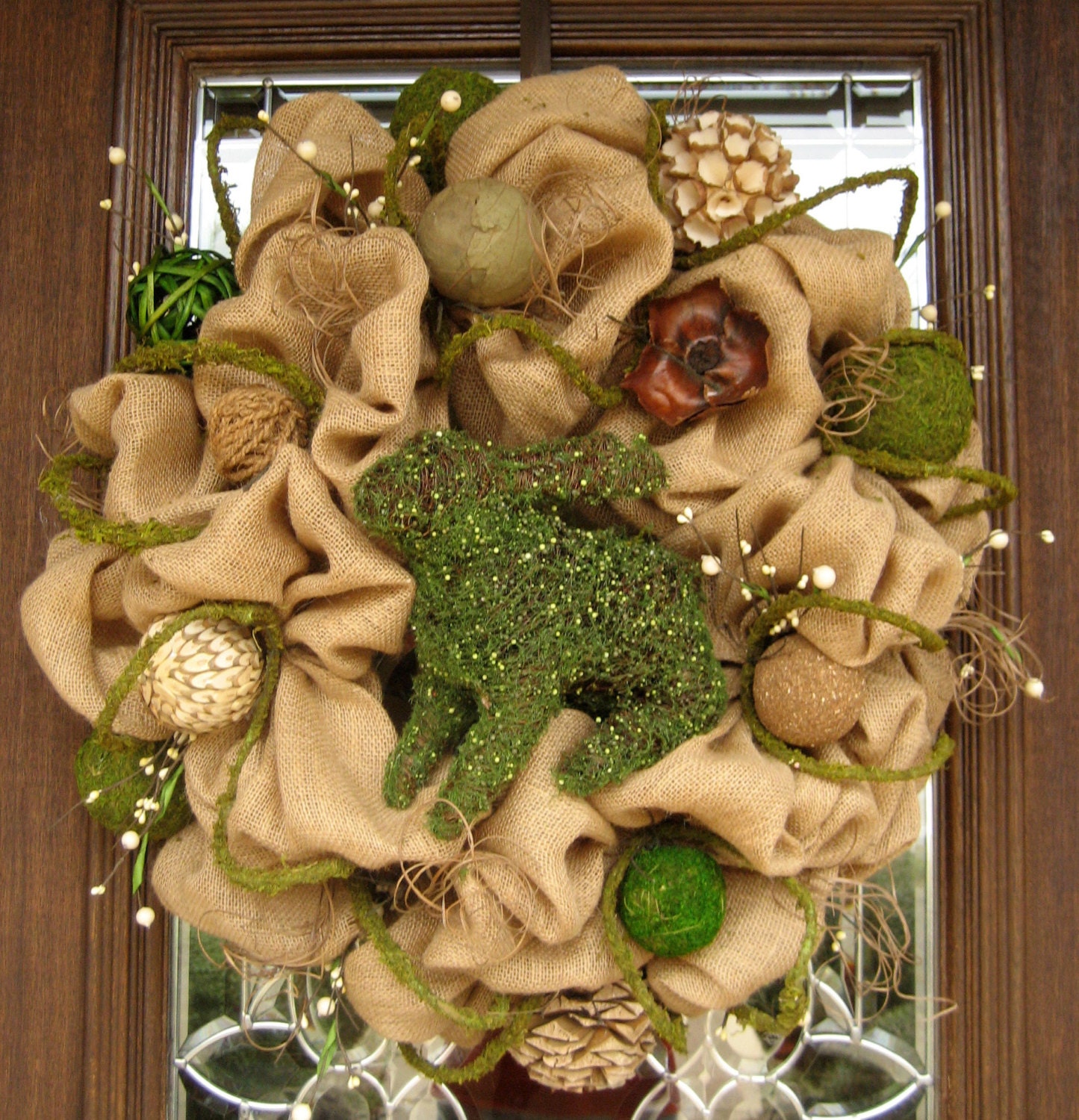 decoglitz etsy
I am a sucker for all things burlap, so the burlap wreath comes out for it's Ostara overhall. This year I may go with birdnests and ribbons to decorate. Greenery from the early spring garden fills vases on virtually every surface area, and if I'm lucky a flower or two. Easter crafts from the kids' schools are subtly repurposed for Ostara and displayed proudly.
For even more ideas for Ostara decor, the amazing magical Internet is a fabulous place for inspiration.
Blessed Ostara all.
DW